Rising Star in the Social Sphere: How Lapse Rewrote Success Rules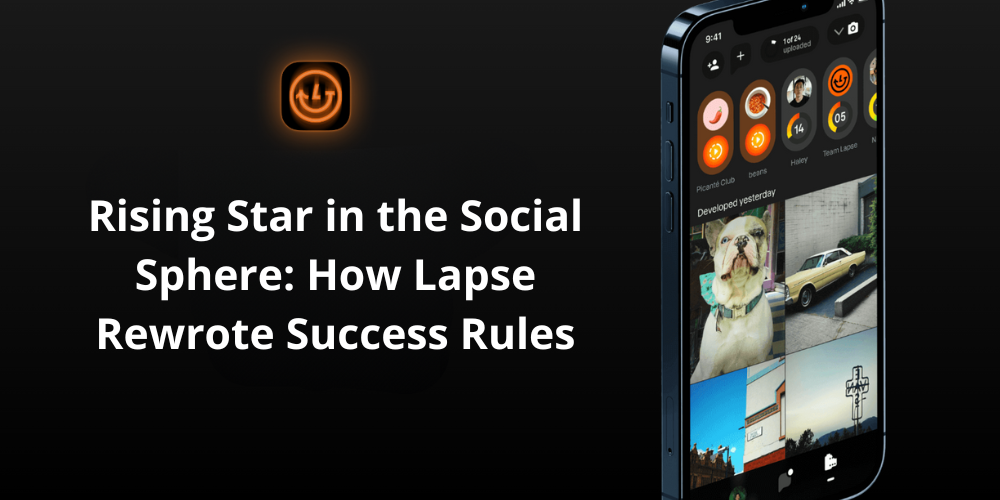 The digital world is witnessing the advent of a brand new trendsetter, Lapse, a social camera app. The app's unexpected leap to the top of the U.S. App Store is nothing short of awe-inspiring, having climbed a monotonous run from No. 118 to No.1. At the heart of this growth story is a peculiar strategy: Lapse insists on you bringing along your friends to savor the exhilarating experience.
With the return of a fresh and refined edition, Lapse comes as a fresh breeze of change, eagerly sought after by users craving a new social media experience. The founders, siblings Dan and Ben Silvertown, took a leap of faith and reimagined the way a social media app can acquire users. The brothers decided that Lapse would invite new users only through their friends, who were already using the initial features.
The concept roots back to their initial vision to provide a ready-at-hand yet delayed photo-sharing experience to their users. Fast forward, and we witness a new version that not just preserves the novelty in its disposable camera simulation but also packs a punch with the newly introduced features of curating photos into albums and presenting monthly photo dumps. The app was initially thrown open to the public in June 2023, following a trial via TikTok ads during its stealth phase.
A unique proposition that stands at the cornerstone of Lapse's renaissance is the coerced invitation system. To leverage the wondrous features that this app boasts of, every user must invite at least five friends. The app then sends them an invitation message for early access. The feature isn't without its critics who liken it to a pyramid scheme. However, Dan Silvertown defended it, saying it's both loved and despised, but the process helps users share memories in a unique, pressure-free manner.
Nevertheless, Lapse orchestrates an interesting episode in the tech world's evolution. Using an old growth hack, it has invoked both appreciation and ire with its unique technique. Despite criticism, data from data.ai showed around 1.2 million installs worldwide, providing a glimpse into the scheme's success, even though its longer-term impact remains to be seen. As its user base keeps growing, one question persists — is this newfound fame a fleeting phenomenon, or will Lapse manage to sustain its users' engagement over time? Only time can tell if this riveting narrative of growth hacking makes its mark or ends up as another blip on the digital radar.