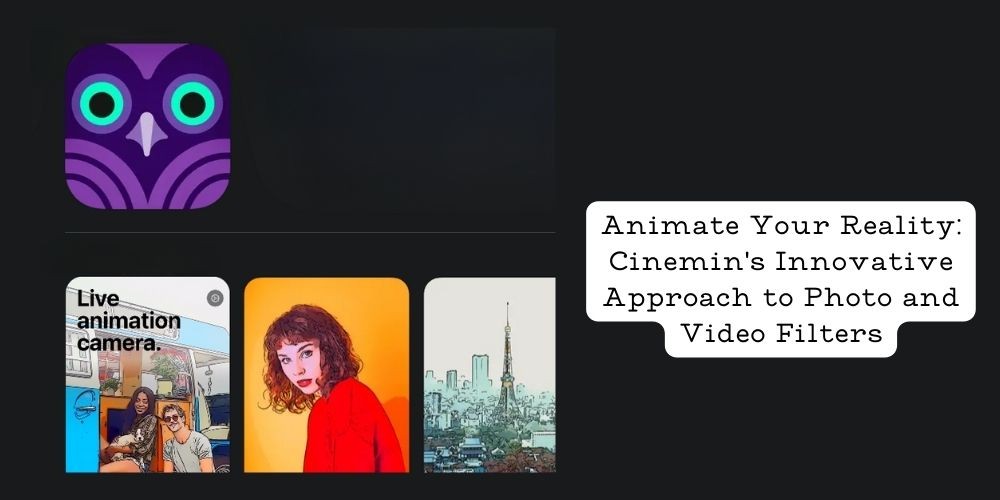 There is an exciting addition to the digital market – Tinrocket, the respected creators of famed applications like Waterlogue and Olli, have launched their latest camera application called Cinemin. What makes this release unique? Cinemin allows you to shoot lively photos and videos infused with the charm of traditional animated art without depending on any AI filters. This free-to-download application is set to change the way you perceive mobile photography.
With Cinemin, you can add animated filters to your images and videos during the capture process itself, providing a real-time preview of the final result. But that's not all. The fun catalyst doesn't just stop at capturing; you can further fine-tune the shot with customization options such as tweaking line cleanup, controlling brightness, adjusting temperature, or managing contrast, among other options. This freedom to experiment with your visuals before and after capture allows the users a dynamic level of control over their creations.
The video options in Cinemin are equally spectacular, complemented by a distraction-free full-screen cinema mode that ensures a seamless shooting experience. Whether you're a budding cinematographer or a casual video enthusiast, you'll find Cinemin's ease of use and innovative capabilities exceptionally engaging.
While the base version of Cinemin is free, it extends offers for in-app purchases that unlock additional features. For a minimal monthly or annual fee, users can gain access to functionalities like saving unfiltered photos and videos for later editing and also get the provision to export videos in high resolution. The developer's commitment to keeping the user at the forefront is clear – they've even included an option for a one-time purchase for those who would rather avoid recurrent charges.
To sum it up, Cinemin is not just an ordinary camera app but a den of creative possibilities. It's the discernment of founder John Balestrieri towards art & design and the commitment to creating unique visual experiences that sets it apart in a market dominated by AI-based view manipulation. By subtly aligning sophisticated technology with traditional art principles, Cinemin offers users a refreshing perspective on digital image and video capturing.